Welcome to Asmacs Skill Development Limited
ASMACS Skill Development Limited (ASDL) established in the year 2014, is an NSDC funded training partner, with an objective to impart vocational training in various sectors to youth in job oriented programs under Skill India Mission through our 08 training centres. We also run 02 ITIs (one in Cuttack, Odisha and one in Madurai, Tamii Nadu) and 40 associated training centres Pan-India.
ASDL vision is to be a world-class organization for providing employment linked skill trainings and make transformation to the lives of youths of the Country
Who

We Are

ASDL is part of the ASMACS Group which has been in the business for over 30 years, engaged in outsourcing Engineers/Technicians and other crafts for Construction, Pre-commissioning, Commissioning, Operation and Maintenance activities to world renowned organizations involved in Hydrocarbon, Power, Steel, Cement and Heavy Infrastructure projects worldwide.

Educate
We aim to train and educate people so they contribute to successful businesses and economies

Employ
We work with partner with industries and make sure all our students have access to the best companies in the world

Empower
In the process we empower our students to contribute to society in a proactive and positive way
Success

Stories

Trade: Helper Electrician Level 1
Village: At-Bilaspur, Po-Kantamal, Dist-Boudh
Fathers Name: Murali Suna
Joining Date: 21 June 2016 Country: UAE
Salary (per month): Rs.26000 + Free (Food + Accomadation + Transport + Medical Facility)


Ghanasyam Suna
Trade: Electrician
Village: At-Nagada, Po-Ostia, Ps-Rajnagar, Dist-Kendrapada
Fathers Name: Bikali Patra
Joining Date: 7 November 2016 Country: Qatar
Salary (per month): Rs.26000 + Free (Food + Accomadation + Transport + Medical Facility)


Harekrushna Patra
Meet

The Team

Our core team consists of experienced CXOs along with 60 domain expert trainers. We have an independent quality team as well as mobilization & counselling

Meet Others
Dev Loknath
Mohanty
CHAIRMAN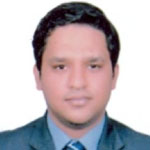 Chittatosh
Mohanty
MANAGING DIRECTOR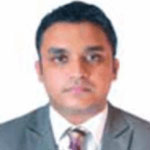 Ashutosh C
Mohanty
DIRECTOR
Partners